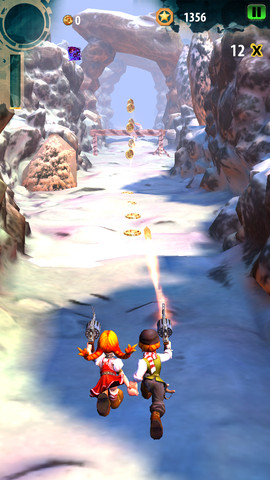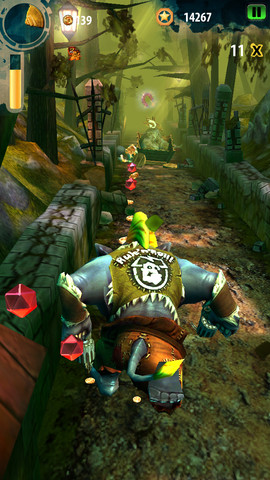 Gaijin Entertainment, developers of IL-2 Sturmovik: Birds of Prey, have released Run'n'Gun for FREE on the iOS; an endless runner with a shooter twist and Brothers Grimm style setting.
With atmospheric 3D visuals, this exciting shooter's fairy tale-inspired environments and enemies pop as you chase down thieving Goblins who've taken off with the city bank's gold.
The following is a list of features in the game:
Choose among five heroes, each with unique personal features and individual skills
Run through picturesque landscapes and varied locations inspired by Grimms' fairy tales
Gun down the goblins to collect coins and earn bonuses
Pick up missions at the tavern, then complete them to earn rewards
Race against friends by comparing your records on Facebook
Easy and intuitive touch controls: swipe to jump over and slide under obstacles, tilt to strafe and aim, and tap to shoot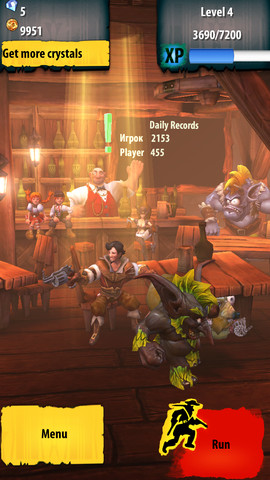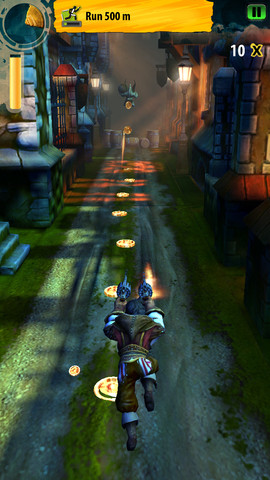 The game is also localized to seven different languages, including: English, Russian, Italian, French, German, Spanish, and Japanese.
Download Run'n'Gun for FREE on the iOS right here from the iTunes App Store.