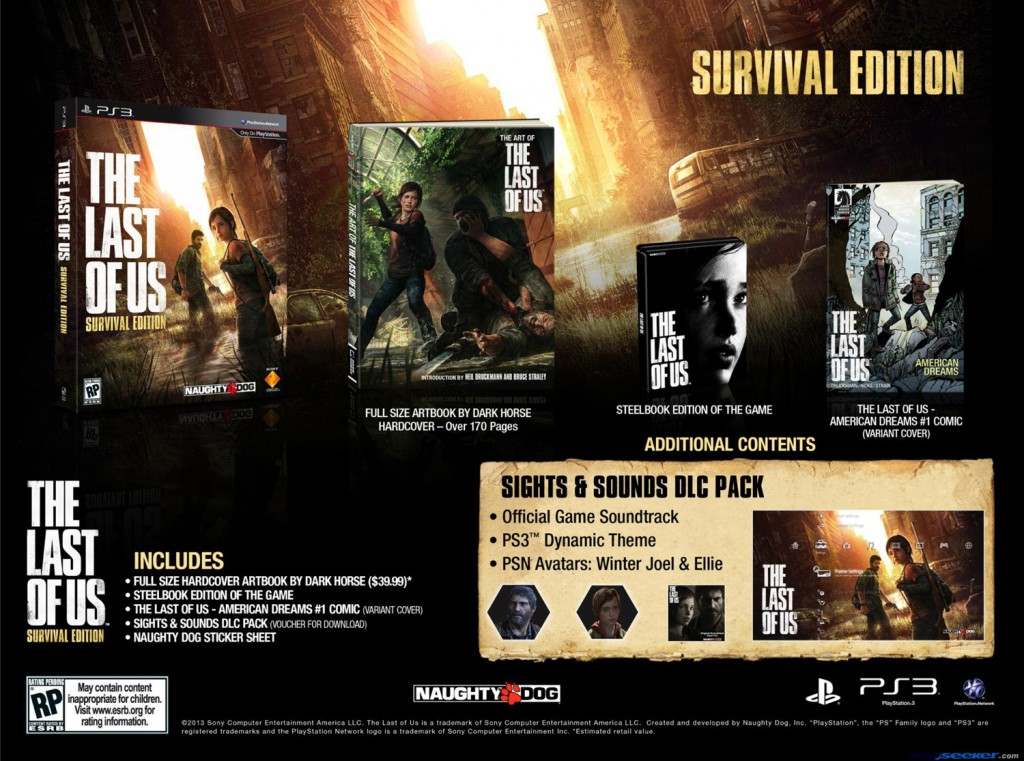 'The Last of Us' is getting two sweet collector's editions in the U.S: The 'Survival Edition' and the 'Post-Pandemic Edition'
The Survival Edition will set you back $79.99 USD. Its contents can be seen above. It includes:
The game in a Joel and Ellie branded steelbook case
A copy of The Last of Us – American Dreams #1 Comic with special variant cover.
170+ pages Hardcover Artbook from Dark Horse, worth $39.99 on it's own.
Sights & Sounds DLC Pack (specifics in picture)
Naughty Dog Sticker Sheet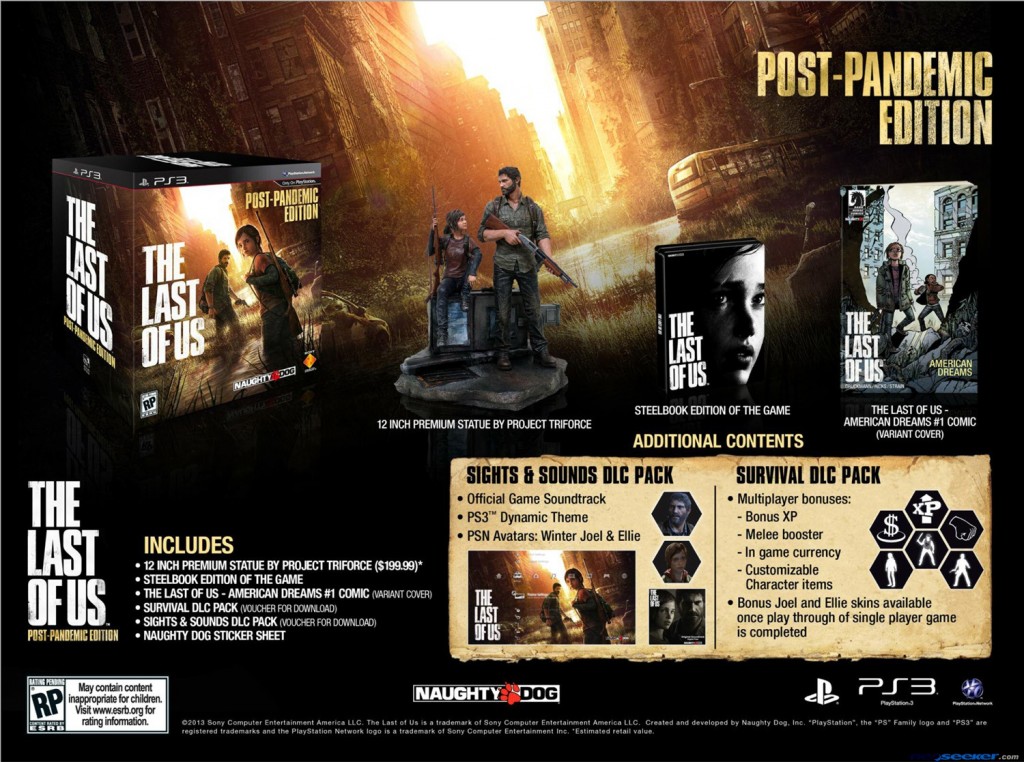 The Post-Pandemic Edition is a lot more expensive at $159.99. This is because of an awesome 12 Inch Joel and Ellie Statue made by Project Triforce. The statue itself is valued at a whopping $199.99, so when you put things into perspective, $159.99 ain't that bad a price point. The Survival DLC Pack is also added, however (sadly) the Hardcover Artbook has been removed. Personally, I am a bit miffed at that fact, because being a collector I really want both the statue and the book, and I'm not made of cash! At least they should each be available for purchase separately.
Now, the Post-Pandemic Edition is exclusive to U.S. Gamestop stores. This decision was explained by Mick Perona on the Playstation Blog as he states, "The fact that this edition is exclusive to GameStop is only because the edition is so limited in quantity that we weren't able to offer them to our other retail partners as well." Can't argue with that.
The European/Australian specific edition have also been announced, and you can check them out right here. So, anyone planning on picking either of these up? Let us know!