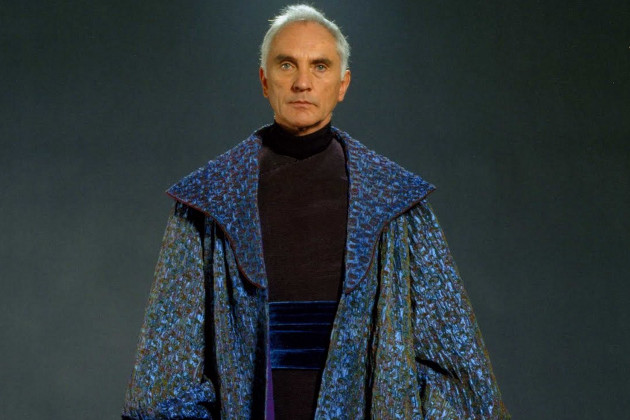 In the upcoming issue of Empire Magazine, Terence Stamp reflects upon the experience of working with George Lucas in Star Wars Episode 1: The Phantom Menace…and it didn't intellectually stimulate him in the slightest.
Terence apparently did not strike a friendship of any sort with Lucas, saying, "We didn't get on at all." He joins the club of fans who resent Lucas for the very same prequel trilogy Stamp appeared in. He goes on, "I didn't rate him that much as a director really. I didn't feel he was a director of actors, he was more interested in stuff and effects. He didn't interest me and I wouldn't think I interested him". I think that first part of the statement is a common belief amongst many.
Stamp had his reservations about doing the film at all, but was excited at the prospect of working with actor such as Natalie Portman. He flew across the world, to here in Australia for filming, only to be sorely disappointed. When he arrived on set for a scene and asked George where she was, George pointed to a piece of paper on the wall and said "That's Natalie." Stamp summed up the experience, "It was just boring".
Source: Den of Geek