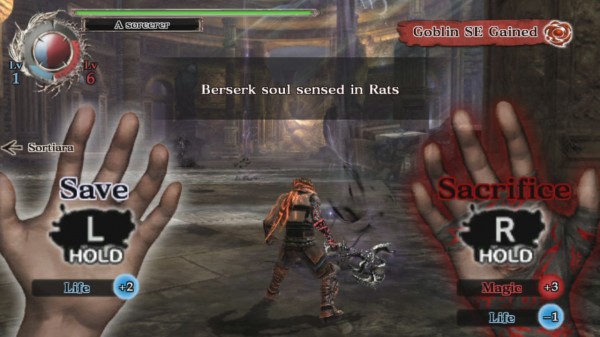 Western Vita owners will now be able to set a date for the next big game coming to the floundering handheld. Today it was revealed that Keiji Inafune's Soul Sacrifice will be released in North America on April 30th while gamers in Europe will have to wait an extra day to pick it up on May 1st.
To go along with this announcement, Sony also announced the pre-order bonuses for both regions which are the same exact thing. Pre-ordering the game nets you two character costumes and three magical aids in the form of Spirits' Flamepike, a five-hit combo attack with fire, the Sprits' Blightstone which causes a poisonous explosion and a Spirits' Fulgurwood which causes a lightning attack that tracks enemies.
However one thing that is going to piss some people off is the fact that if you don't pre-order the game, you won't be given the Japanese voice track. Now while not a big thing for some people, this is just stupid now and will probably be released later as DLC for an obvious money grab that is desperate to milk fans of the game out of every possible cent.