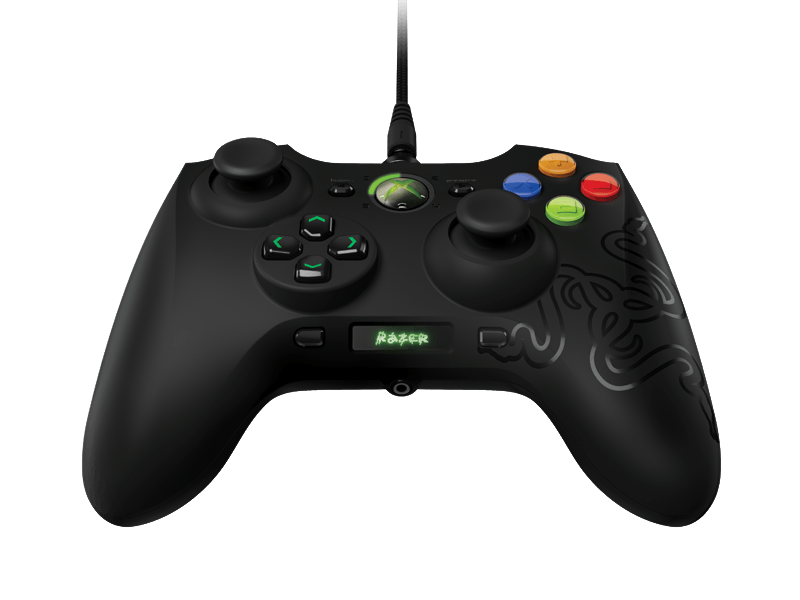 Leading gaming hardware and peripheral designers and producers, Razer, have announced the latest in gaming hardware for Xbox 360 console owners. This new piece of hardware is a gaming controller build with the hardcore gamer in mind.
The Razer Sabertooth controller features many game enhancing things which will add to the experience of many games on the Xbox 360 console. The features are as follows:
Six additional remappable buttons – two at each shoulder of the controller and two removable rocking switches at the bottom – allow gamers to re-bind any choice of buttons on the controller for easy access. A built-in OLED screen is also included, which allows customization of the controller's many features. Gamers may remap the multi-function buttons, adjust the analog stick's sensitivity and save profiles:  the display visualizes their modified preferences.
Outside of the technical additions, the Razer team have adjusted the look of the controller slightly to better fit the ergonomic needs of gamers. They state that it will fell much more comfortable and natural feel because it "encourages natural hand posturing for a more precise and comfortable gaming experience".
The controller launches worldwide this month and will retail for $79.99. Check out the official site for more info.
The following is a quotation of technical specifications –
2 shoulder multi-function buttons (MFB)
4 removable multi-function triggers (MFT)
4 backlit Hyperesponse action buttons
OLED screen for feature customization
Non-slip rubber surface
Quick-release USB connector
Detachable 10 ft./3 m lightweight braided fiber cable
Carrying case
2.5 mm microphone jack
Approximate size : 110 mm / 4.33 in. (Length) x 154 mm / 6.06 in. (Width) x 57 mm / 2.24 in. (Height)
Approximate weight: 288 g / 0.63 lbs.