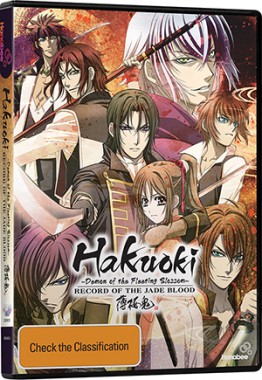 Hanabee Entertainment have announced that they have acquired the license to distribute the second season of the anime series Hakuoki. They previously acquired the first season of the series leaving fans curious as to whether a second season pick-up would follow, we now have an answer.
The second season's full title is Hakuoki: Record of the Jade Blood and continues on from where the first season left off. Hanabee confirmed that they will release the series with both an English and Japanese language dub on the 3rd of April. Pre-orders for the title are available now on their official website here.
What do you think of this title acquisition from Hanabee? Let us know in the comments section below.