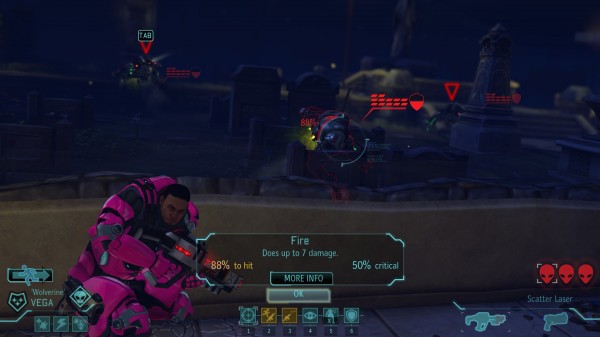 Players of the awesome XCOM: Enemy Unknown (Review here for proof of awesomeness) should have started up their Steam clients and noticed that their game has been updated to the latest version. If not, you should tell steam to manually update the game because there is a plethora of new content available to you for free.
This new content is available for players that have completed the main campaign and offers a tonne of new customisable options for the game. And honestly, these look like they'll make the game so much better than it already was. The following is a list of new content being made available to the game:
Damage Roulette: Weapons have a wider range of damage.
New Economy: Randomised council member funding.
Not Created Equally: Rookies will have random starting stats.
Hidden Potential: As a soldier is promoted, stats increase randomly.
Red Fog: Combat wounds will degrade the soldier's mission stats.
Absolutely Critical: A flanking shot guarantees a critical hit.
The Greater Good: Psionics can only be learned from interrogating a psionic alien.
Marathon: The game takes considerably longer to complete.
Results Driven: A country offers less funding as its panic level increases.
High Stakes: Random rewards for stopping alien abductions.
Diminishing Returns: Increased cost of satellite construction.
More Than Human: The psionic gift is extremely rare.
Be sure to visit the official site for more info.