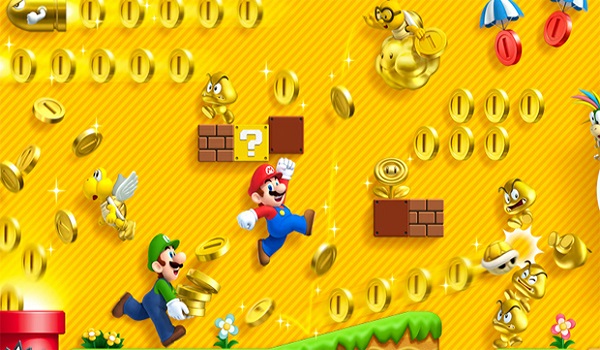 If you've been diligently collecting and hoarding all those precious coins for a rainy day on Super Mario Bros. 2 then now might just be the perfect time to make a withdrawal. Nintendo Australia has announced that because across the globe players have collected a staggering five hundred billion coins that any fan who carries at least a million themselves can receive a unique certificate. This exclusive, limited edition Nintendo Certificate is sure to attract jealousy and maybe even respect from any friends who come over (if collecting one million coins leaves time for friends that is).
All you have to do to receive said award is to submit a photo of yourself and your 3DS while it displays an in-game coin counter of at least a million, with submissions being taken over on this page. This competition and potentially resume boosting reward will be available right up to March 31st, so those close to the mark still have time to make the cut-off if they so wish.
If you're looking to earn more coins than ever before, feel free to download the Gold Classics Pack for Coin Rush Mode, which uses old, retro Mario levels as set courses. This pack will be free until midnight tonight in Australia at which point it will be made available for purchase only. Also available are the two final Course Rush packs: the Mystery Adventure Pack and the Impossible Pack, which respectively feature intricate labyrinth courses and the toughest challenges Mario fans have ever faced. To purchase these two as well as the eight previously released, head on over to the In-Game shop menu within New Super Mario Bros. 2 itself.