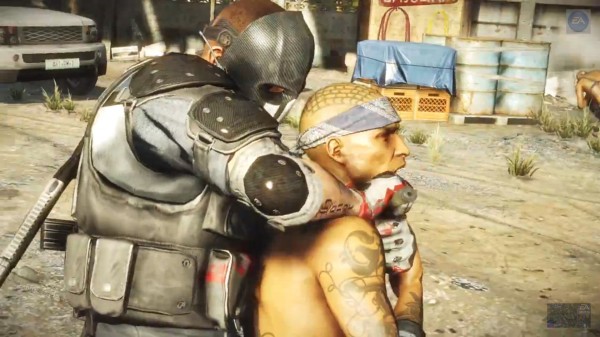 Electronic Arts Games Australia has made the monumental announcement that they will be releasing their first R18+ game since the rating was implemented earlier this month. That game is none other than Army of Two: The Devil's Cartel.
As you can imagine from the rating the game features copious amounts of violence of the heavy impact kind which makes it unsuitable gaming for those below the age of 18, however now that the R18+ rating is in effect adult gamers can enjoy all of the mature content that the rating has to offer.
Army of Two: The Devil's Cartel will be released in Australia on March 28, 2013 for the PlayStation 3 and the Xbox 360. Be sure to let us know what you think in the comments section below.