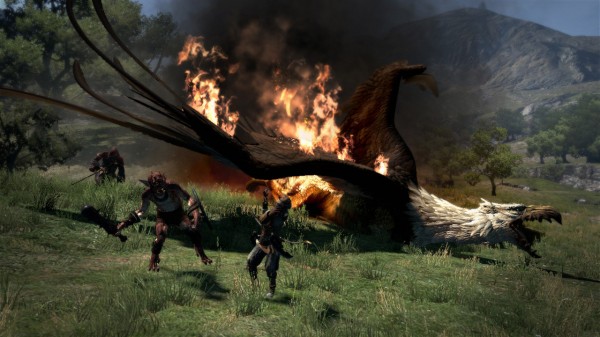 Today Capcom revealed when fans of Dragon's Dogma can expect it's expansion, Dragon's Dogma: Dark Arisen, to be released in North America and Europe. The game will be available both as a retail purchase and as a digital download on April 23rd in North America and April 26th in Europe while Australians get the game on April 25th.
Dragon's Dogma: Dark Arisen will allow you to import your existing character and save data from the original Dragon's Dogma and if you own the original game, you will receive unlimited Ferrystones, 100,000 Rift Crystals and the Gransys Armor Pack which provides six new outfits.
As for Dark Arisen itself, the game takes place on Bitterblack Isle which features 26 new enemies and over a hundred pieces of new equipment. Each character class will also be given a new tier of skills and a number of new character customization options have been added to the game. Check out the latest trailer for the DLC below.