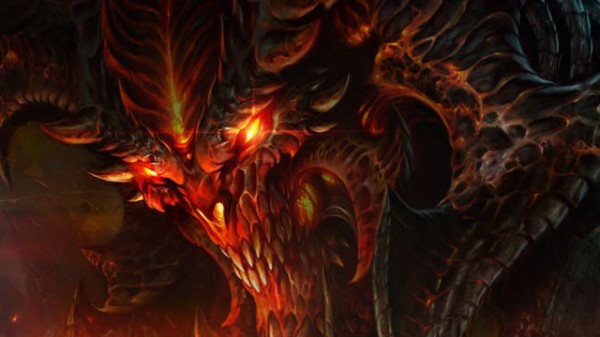 Diablo 3 director Jay Wilson has recently stepped down from his position to pursue a new project with Blizzard. Normally a positive reception would be in store for the resigning director; however, the Battle.net forums are relentless with nothing short of severe comments directed towards Jay Wilson. Criticism is quite frequent in the gaming world, but these "attacks" garnered the attention of Diablo 3's producer Rob Pardo. Feeling that the justice that forum posters believe they are delivering is undeserved, Pardo said the following in reply:
I am very proud of the Diablo franchise and what the team was able to accomplish with Diablo 3. As a gamer I have enjoyed the game and played for many, many nights with friends and family. I'm not, however, going to use that as an excuse. The Diablo community deserves an even better game from Blizzard and we are committed to improving it. We have a talented team in place and have no intention of stopping work on Diablo 3 until it is the best game in the franchise.

I'm the only person in this thread who has actually worked with Jay. I hired Jay to head up the Diablo project and had the pleasure of getting to work with him, both in building the team and designing the game. He has great design instincts and has added so much to the franchise with his feel for visceral combat, boss battles, and an unparalleled knack for making it fun to smash bad guys. I've worked with many, many designers at Blizzard and Jay is one of the best. He has a great career at Blizzard ahead of him and I guarantee that you will enjoy Jay's game designs in future Blizzard games.
I too have noticed the harsh responses in general forums speaking of the game itself. Many comments surfaced due to the lack of PvP or poorly written story, yet the fact remains that fans are still present for the franchise. Perhaps blaming a single entity for a supposed failure may give these "haters" some closure. Rob Pardo would then like to direct the blame to himself rather than Jay Wilson as he gave the ultimate direction of the title's game design. Rob concluded with the following:
If you still feel the need to dish out blame, then I would prefer you direct it at me. I was the executive producer on the project; I hired Jay and I gave him advice and direction throughout the development process. I was ultimately responsible for the game we released and take full responsibility for the quality of the result.
Let us at Capsule Computers know how you feel about Diablo 3 and the creators behind the game by posting in the comments section below. Do you despise Diablo 3 enough to blame Jay Wilson?