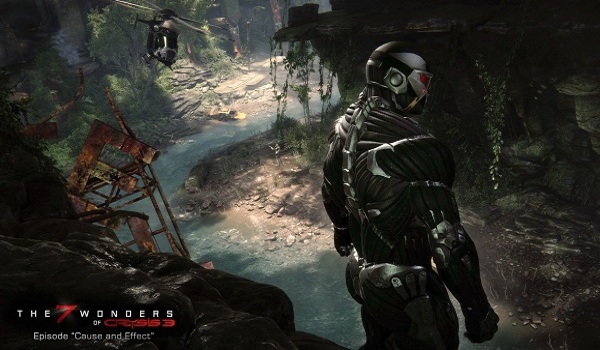 A pretty incredibly well-done episode of Crysis 3's 7 Wonders Trailer series has just been released by Crytek and EA. In this trailer we hear protagonist Prophet talk about the "Cause and Effect" of power and how it impacts on the world around us. Then we see a very nicely choreographed slow-mo rewind effect as Prophet kills many, many people and takes down a helicopter, all in a brilliant mix of powers and weapons that the player can actually use in-game.
One thing that is interesting to note is that the trailer uses music featured in Crysis 2, just lightly re-mixed and altered for the trailer. Whether this means that the full soundtrack of Crysis 3 will include previous songs from the series remains to be seen, but with how good the overall quality of the sound design has remained, would that even be such a bad thing?
Crysis 3 is set for release on February 19th in North America, February 21st in Australia, February 22nd in Europe and finally March 7th in Japan. Crytek's latest title will be releasing on the Xbox 360, Playstation 3 and PC.