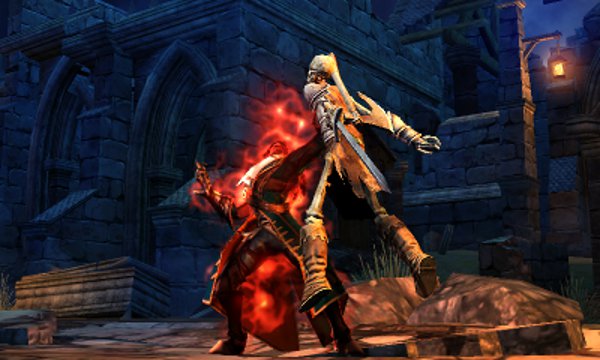 It came out last month that Castlevania: Lords of Shadow – Mirror of Fate will be releasing exclusively to the Nintendo 3DS come March 5th for North America, but at the time the European release hadn't been set.  Times have changed though as the European release date has been confirmed as March 8th.
The reason it took sometime to arrive at this date may come from the new distribution deal struck between Nintendo and Konami.  It seems that for Castlevania: Lords of Shadow – Mirror of Fate, Nintendo will be in charge of sales, marketing, and distribution for the European territories and Australia, while Konami will remain only as publisher.  Both Konami and Nintendo seem satisfied with the deal, as Nintendo has enjoyed the long history of Castlevania games and Konami hopes to provide the best handheld Castlevania experience via the uniqueness of the 3DS.
European players looking to experience the new handheld Castlevania can get their hands on it March 8th, 2013.