Page 1 Page 2 Page 3 Page 4 Page 5 Page 6 Page 7 Page 8 Page 9 Page 10 Page 11 Page 12 Page 13 Page 14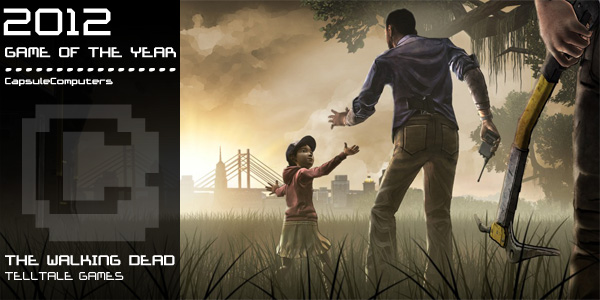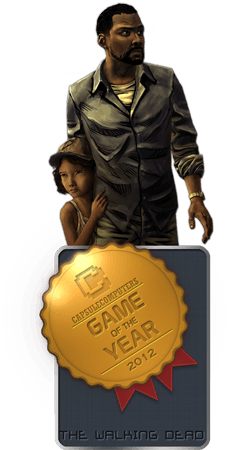 In a year of sequels and AAA Blockbusters, Telltale Games delivered The Walking Dead on several platforms. Yeah, we know. Licensed titles are usually terrible. Luckily, this point and click adventure thought outside the box, tapping into the player's emotions and delivering a thought provoking, tear jerking journey, where every decision matters.
We have played games where we have to protect someone special, but Telltale made Clementine's survival feel mandatory, as never before has a script had the player feel so connected with one being – little alone a small child that would have probably been annoying if this game was done in any other format. I hear a lot that The Walking Dead is not groundbreaking, and that from a technical standpoint – this is true. The Walking Dead is an above average point and click based upon a fully realized world, and without it's narrative and dialogue, it would not be winning this award.
You don't have to break new ground to be special however. While other companies are taking risk after risk, trying to use motion control and other gimmicks to capture an audience, The Walking Dead effortlessly engrosses the player by making them care about every action they make. This leads to an unforgettable experience packed with intensity, emotion, and thought, leaving one dark yet enchanting tale engraved into the heads of millions of gamers as 2012 came to a close. We will never forget our time with Kenny, Lee, Clementine – and even Duck, and that is the reason The Walking Dead is the best video game of 2012. –Dustin Spencer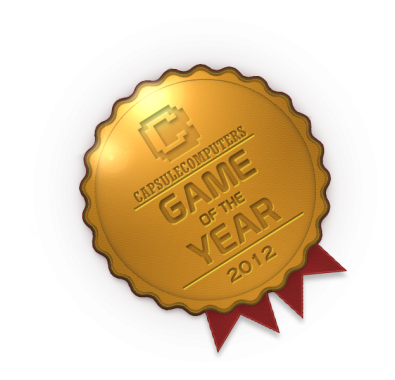 Page 1 Page 2 Page 3 Page 4 Page 5 Page 6 Page 7 Page 8 Page 9 Page 10 Page 11 Page 12 Page 13 Page 14