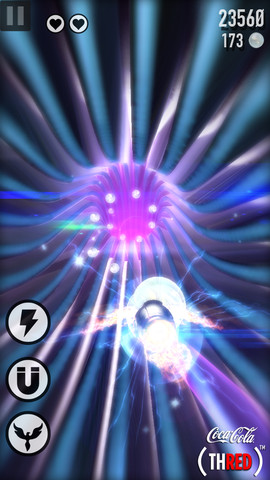 Interested in playing video games and helping out a good cause at the same time?  Mobile game (THRED) was created to do just that.
(THRED) is an iOS game that was a joint project between Coca-Cola and (RED), an organization built around the purpose of fighting to rid the world of AIDS.  Epic Games also got into the spirit and donated the Unreal Engine 3 license that developer BitMonster used to create the game.
(THRED) is an endless runner game that's free on the iTunes store, but you can purchase in-app items and power-ups to help you as you play.  Each in-app purchase will help raise money for The Global Fund to fight AIDS, Tuberculosis and Malaria.
If you're looking for a way to burn a few minutes at a time and help make the world a better place in the process, (THRED) is an excellent place to start.  You can head over to the iTunes store and get it for yourself today.