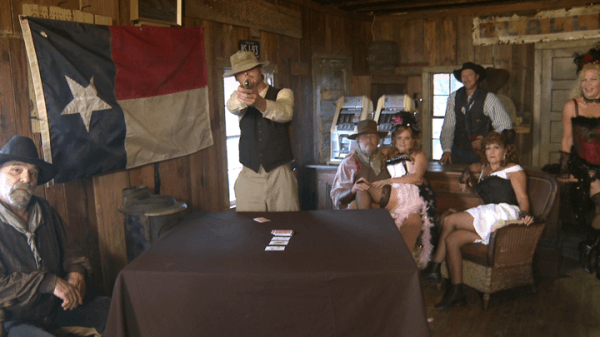 The Wavy Tube Man Chronicles, the ridiculous and wonderful full-motion-video episode originally released as downloadable content for The Gunstringer, has been released as a standalone product on Windows 8 PCs and tablets.
Twisted Pixel has managed to create a striking parody of the kind of first-person live-action quick-draw shooters popular in the early 90s, such as Mad Dog McCree. The Chronicles, which stars Troma Studios co-founder Lloyd Kaufman as "Doc Lloyd" and Wiley Wiggins as "Future Buddy." He joins your fight to protect an Old West town from Wavy Tube Man Jr., who has traveled back in time to prevent the death of his father, Wavy Tube Man.
The Windows 8 version is now available for of $1.49, a price low enough that we have the chance to buy it again to confirm that we didn't just imagine it the first time around. Check out the launch trailer below!