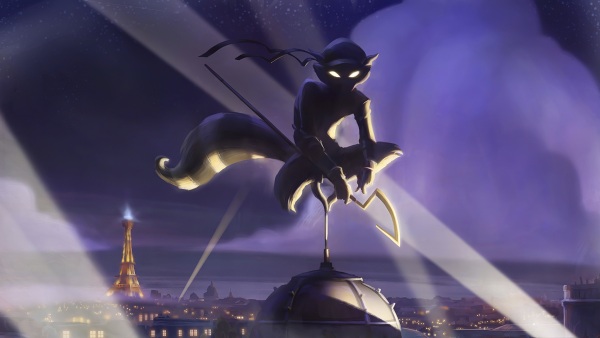 Sony released a new trailer today featuring everyone's favorite raccoon heister, Sly Cooper.  A few of Sly's closest cohorts chimed in to answer a very important question: "Who is Sly?"
In the trailer we are treated to interviews with Sly's pals Bentley and Murray, and Sly's love-hate interest Carmelita Fox as they each try to explain who Sly Cooper is to them.
Even more important than the question "Who is Sly," comes another inquiry later in the video: "When is Sly?"  The footage shows him dressed in decor spanning the centuries such as Robin Hood and a Samurai, which he presumably picked up from his ancestors.
With the help of his crew, Sly can be anyone, anywhere, anytime.  Can you?
Check out the trailer below see Sly's gang give you their input.