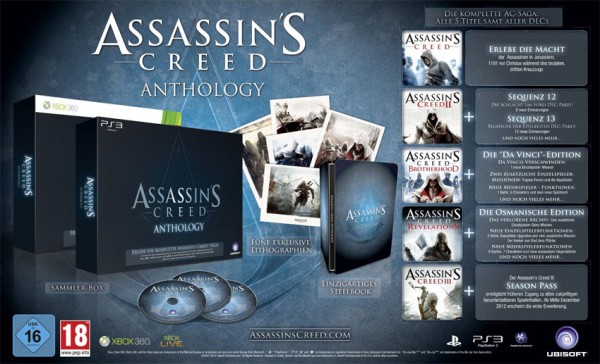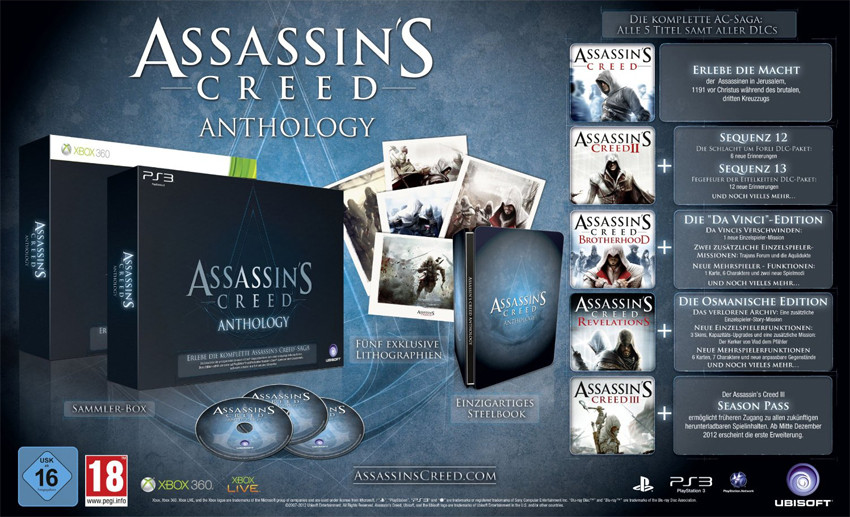 The Assassin's Creed Anthology has released and is up for purchase in some regions worldwide, particularly United Kingdom and can be purchased by retailers and Amazon.  In honor of these 5 games plus their DLC, Ubisoft has released a trailer showing off all the assassins in the pack and their main motivations of duty, revenge, and freedom for each game.
A solid pack collecting all the console games of the series seems more for those that have been interested but haven't gotten into the series themselves.  The anthology boasts over 100 hours of gameplay for players to leap into as they explore the ages of the Third Crusade, the Renaissance, and the American Revolution.  Even better, as the pack has the DLC included players don't have to worry about missing any of the story or shelling out more cash for it either.
Players can check out the release trailer for the Assassin's Creed Anthology embedded below and find the game from Amazon UK for PS3 or Xbox 360 HERE.