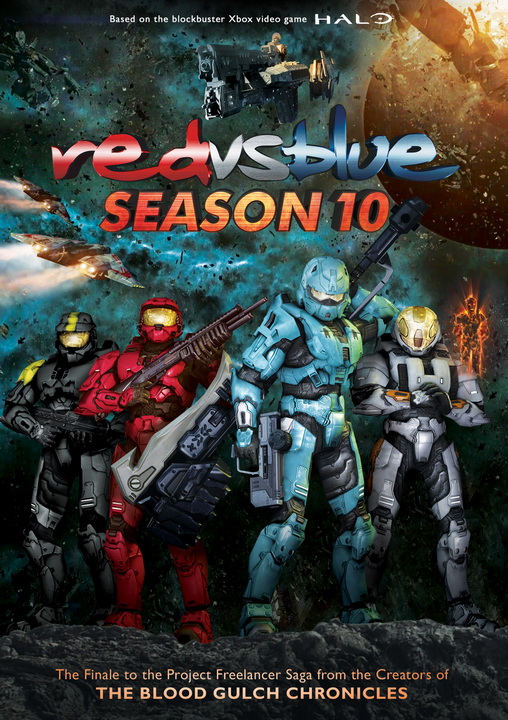 We have  3 copies of Red vs Blue Season 10 on  Blu-Ray(1 copy) & DVD (2 copies) to give away
"Red vs. Blue: Season 10 is a machinima web series created byRooster Teeth Productions. The first episode was released on the Memorial Day of 2012 and the finale was released on November 5, 2012, a day before the release of Halo 4. The season wraps up the events of the Freelancer back story, first introduced in the previous season, while continuing the events of the Reds and Blues."
TO WIN
For your chance to win a copy of Red vs Blue Season 10 on Blu-Ray or DVD simply answer the following question :
Who's your favorite character in the Red vs Blue Series?.  (also state which format you want to win – DVD or Blu-Ray)
Lucky winners will be selected on November 27th, 2012.  Good luck to you all!
**SPECIAL NOTE**
When you enter please leave a VALID email address so we can notify you if you are one of the 3 lucky winners. You must be 15 years or older to enter.
Follow us on

Twitter |

FACEBOOK |

YouTube |

Google Plus |

RSS
Check out our other Competitions here