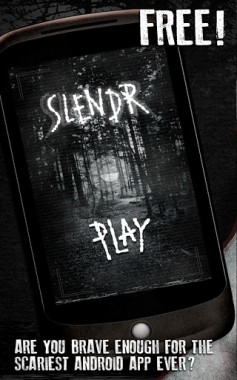 Apprope have just released it's popular SLENDR game that appeared on the PC on the popular Android mobile platform. The game is available on the Google Play store for what appears to be free. This is great for gamers as free games are always fun.
For those of you that don't know about SLENDRs history, it is essentially a game based on the Slenderman internet meme. What started as a creepy-pasta based on some scary images has now become this viral phenomenon. Don't let him touch you.
For more information on the meme visit the Know Your Meme site on the topic. Also be sure to visit the Google Play store site for more information on the game.