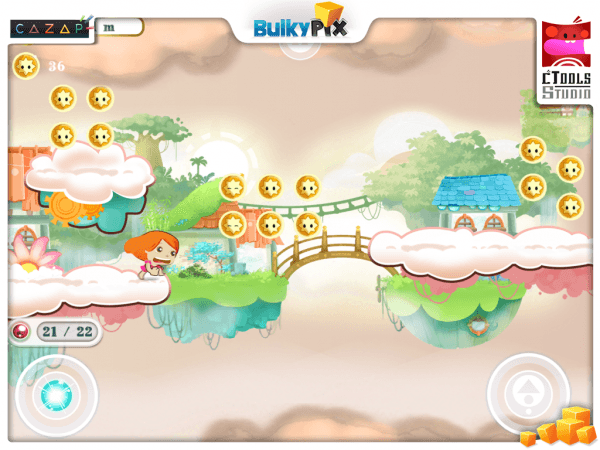 Just ahead of its imminent release, BulkyPix have released a teaser video for Little Amazon, showing off Lily's powers.
We formerly shared first screenshots and details about the iOS game, which can be viewed here, but this new teaser video actually shows Lily's powers in action, and it seems that there is a fourth one that was not previously mentioned. The video gives a quick gameplay glimpse at 4 powers:
The Scouts – Lily summons three helpers, who are on clouds, that aid in collecting coins.
Flying Nimbus

(Sometimes referenced as "The Flying Cloud") – Allows Lily to float on, and control, a cloud of her own for a short amount of time.

Kage Bunshin no Lily (Sometimes referenced as "Attack of the Clones" or "Lily Morphing") – Summons many clones of Lily that mimic her movements and aid immensely in coin collection.
Meteor Rain – A shower of meteors hits the land, collecting any coins they touch while simultaneously defeating any and all enemies on screen. 
To view them all in motion, watch the video below!