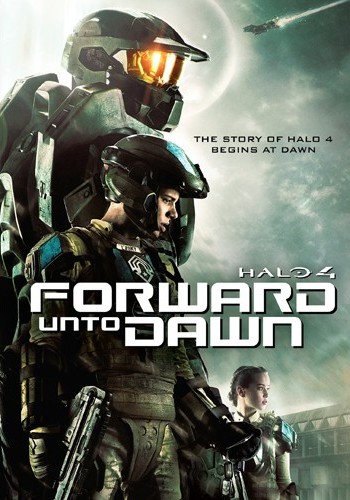 Microsoft and 343 Industries' live-action web series that has Halo fans clamouring, more than ever, for a feature length Halo film, will be getting a home media release.
Halo 4: Forward Unto Dawn will be coming to Blu-Ray, DVD and Digital Download on December 4th, and will reportedly feature the approximately 15 minutes of unseen footage (true, except for those of us who own the Limited Edition of Halo 4) along with all the bonus behind-the-scenes extras that Halo 4 Limited Edition owners already have access to via the included redemption code, and viewable on Halo Waypoint.
The $10 million, 90 minute production, which was broken into five 15 minute long episodes (factor in the missing 15 minutes of footage!) for the web prior to the release of Halo 4, will be presented long-form on Home Media, as a film. Frank O'Connor, Franchise Development Director for 343 Industries – who also made a cameo in the series – stated: "This film has a TV-14 rating, and deals with some pretty grim subjects, but in the framework of the Halo universe…Our intent was to make it 'feel' like the same tone as the game, but with perhaps more emphasis on grittier, more human concepts, given the medium."
The Blu-Ray and DVD versions can be pre-ordered here.