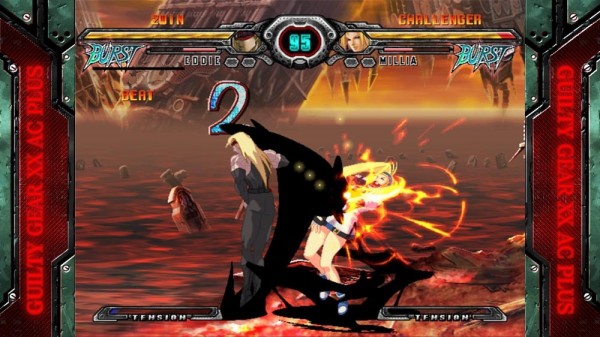 If you have been following Guilty Gear XX Accent Core Plus and happen to be a PlayStation 3 gamer then you have unfortunately been out in the cold for over a month now as the game has had no release date for your console of choice. That is until today.
Today it was revealed by Arc System Works' Takeshi Yamanaka on Twitter that Guilty Gear XX Accent Core Plus will be released onto the PlayStation Network in North America for $14.99 on December 4th so fans PS3 fans will soon have a chance to pick up the game that made Arc System Works a popular name long before Blazblue was even thought of.
We have already reviewed the Xbox 360 version of the game, which can be seen here.