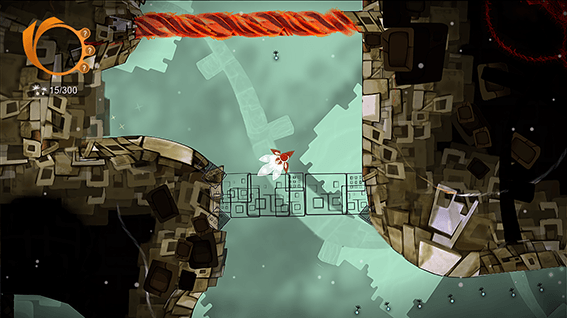 FLY'N hits oceanic Steam stores today and as such we are treated to the very colourful launch trailer from Ankama Games. The third person instalment features 40 levels over 5 different worlds where players will have to Smash, Stick, Sing and Soar their way through increasingly challenging puzzles.
The exclusive to PC game follows the journeys of 4 buds, the buds are creations spawned from the world trees to protect themselves against the evil hairdryer Dyer. The trailer gives hints on how to effectively use the buds different skills to navigate puzzles is some surprising and unconventional ways enjoying the creative and original feel the developers strive to achieve. Visuals are simple but effective and Ankama makes wonderful use of 3d ambient imagery to surround an already exciting 2d plane, the result as you can see is something rather fantastic.
The games soundtrack is both calming and exciting depending on what's happening, Ankama's lead sound developer Guillaume Pervieux crafted interactive new sounds to bring the project to life for players, Guillaume mentions:
"The idea was to enhance sounds to fit to the visual aspect of the game and to give the players the right sensation at the right time (a sense of urgency in some levels, for example)."
FLY'N is now available for purchase in all regions and will surely be a fun addition to your library this year. Enjoy the trailer below.