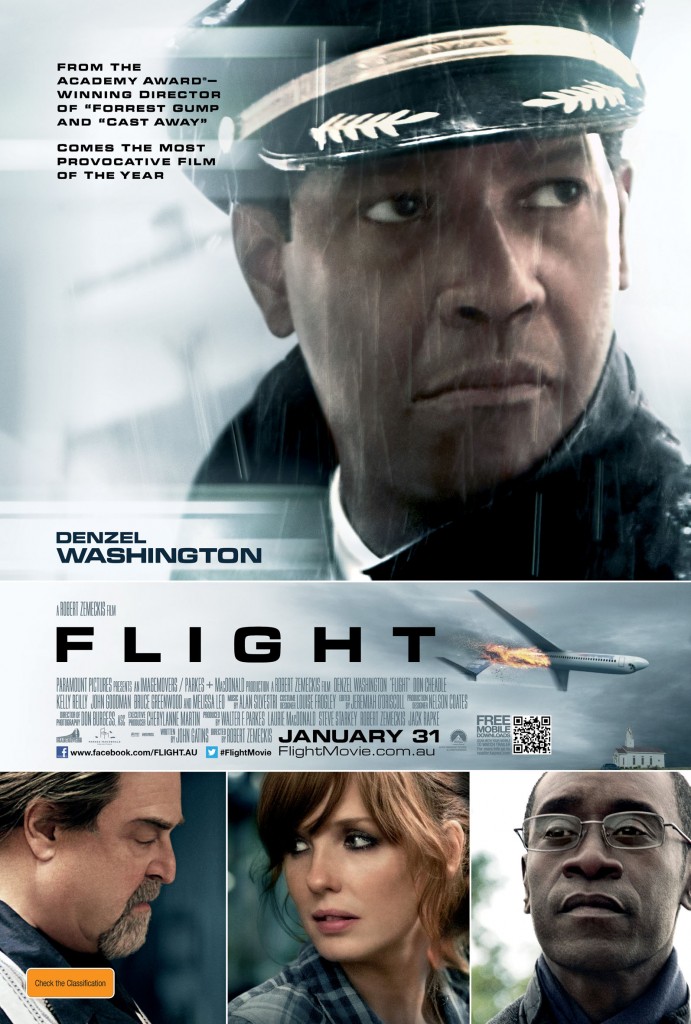 Paramount Pictures AU have released a new poster for their upcoming drama, Flight, starring the revered Denzel Washington.
The poster, which you can see to the right, now features the updated Australian release date of January 31st. For those who are unfamiliar with the Robert Zemeckis directed film – the first live-action film that he has directed since Cast Away in 2000! – here is the official updated synopsis:
"In this action-packed mystery thriller, Academy Award winner, Denzel Washington stars as Whip Whitaker, a seasoned airline pilot, who miraculously crash lands his plane after a mid-air catastrophe, saving nearly every soul on board. After the crash, Whip is hailed as a hero, but as more is learned, more questions than answers arise as to who or what was really at fault and what really happened on that plane?"
Flight was released in the U.S. on November 2nd, and has received some very positive reviews. Below are both the official Australian 90 second and full-length trailers.
90 Second Australian Trailer
Full Length Australian Trailer
For future updates on Flight, keep an eye on us at Capsule Computers and go ahead and like the Paramount Pictures AU Facebook page.