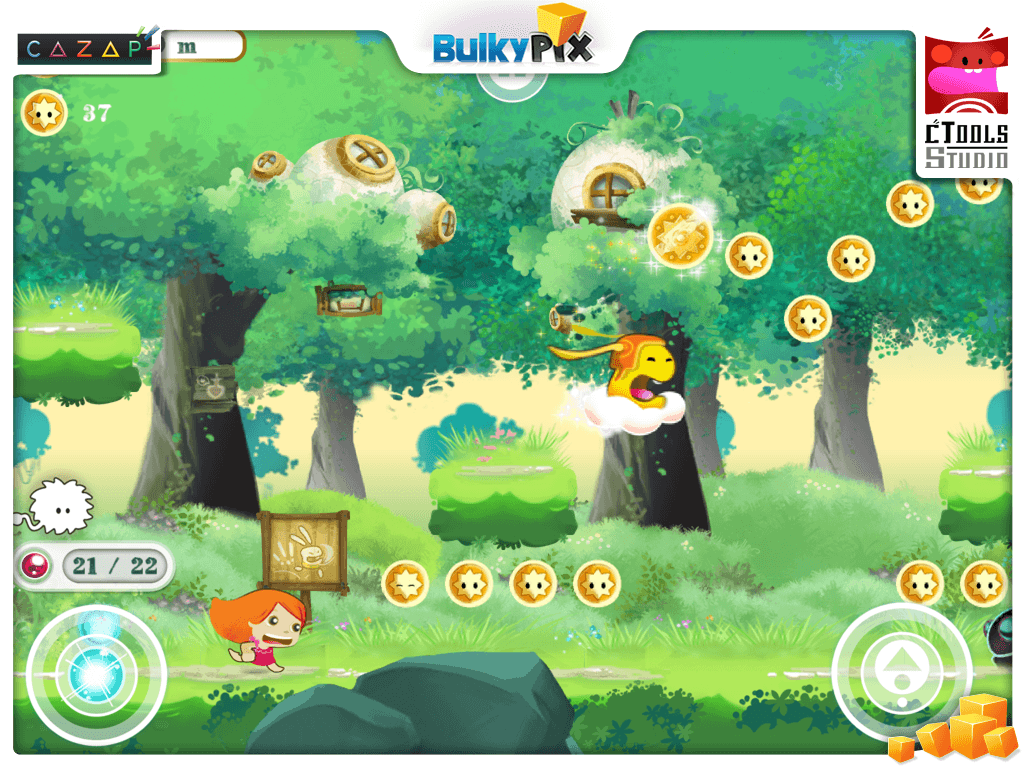 BulkyPix are releasing a new platformer for the iOS called Little Amazon, co-developed by Cazap and cTools – who previously developed Kung Fu Rabbit.
Sharing the same visual style as Kung Fu Rabbit, Little Amazon is a runner/platformer where you play as Lily, an inhabitant of the forest, in a quest to free it from the grasp of the malevolent Grûûl and his army. With The Fairy King suddenly incapacitated in a deep sleep, the forest has become unprotected and is in danger of having it's life-force sucked out and absorbed by Grûûl. Lily will be assisted in her heroic and daunting task by magical creatures, and will also have a few magic-based powers at her disposal, which include "The Attack of the Clones" (nice Star Wars reference there), "Meteor Rain" and "The Flying Cloud", all three of which can be seen, in action, in the gallery below.
By collecting coins, saving defenceless animals, completing mini-quests and winning trophies, you will earn new powers and abilities. Your Amazonian powers and jumping ability can also be upgraded in order to conquer new obstacles and progressively powerful enemy types. The universal app boasts HD graphics with Retina display and takes advantage of iCloud for your save game storage. It is also playable with Apple TV in 720p resolution.
Little Amazon will be released, FREE, on the app store, November 22nd. To view first screens of Little Amazon, click on our gallery below.