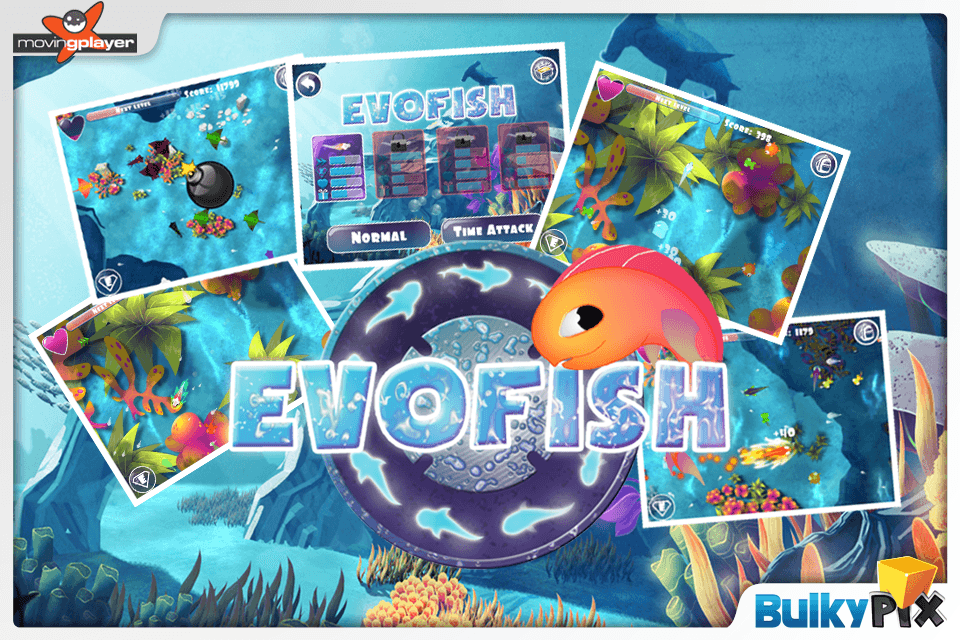 Moving Player has developed a new freemium arcade title called Evofish, which is being released by BulkyPix on the App store, November 15th.
Help each of the four Evofish species to evolve through 12 levels as you work to survive amongst the predators of the sea, before ultimately becoming the most deadly one yourself in the natural order of the food chain. With simple and addictive gameplay, you will experience a changing deep-sea environment with new enemies and daily missions set for you to accomplish. Build your score multiplier, and use bombs and potions and other items to go from prey to predator. Each of the four species has their own unique characteristics to provide a good sense of variety to the gameplay experience.
To see some of the first images of the title, view the gallery below. Also, Bulkypix has altered the release date of their other upcoming title, Ninja Toss, which we previously announced. That article, with the updated release date, can be found here.