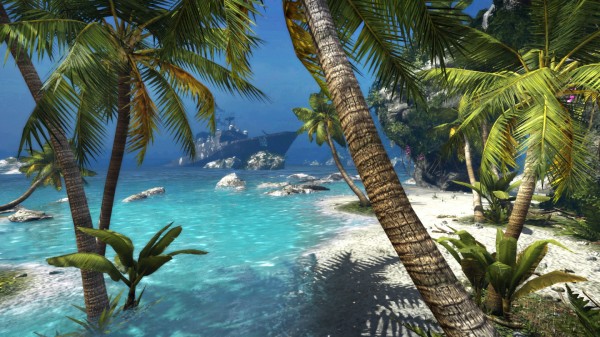 The time has finally come for players to learn who will be joining the original characters from Dead Island on their new adventure in Dead Island Riptide.  The new playable character is that rugged man to the right, John Morgan.
A little information on Mr. Morgan.  A master of hand-to-hand combat, Morgan joined the US Navy with high hopes, but is instead a cook on a ship.  He's going to be thankful for his combat skills when his boat sails into Palanai.
Available for the entire campaign just like all the other characters, the design of John Morgan was inspired by fan mods for the original game focusing on hand-to-hand combat.
Besides John Morgan, other information  was released such as the town of Palanai being Henderson, a Mediterranean styled port catering to the fabulously wealthy.  Well, at least until the dead pull in . . .
Be sure to check out the screenshot gallery below to see new quality shots of what's coming in Dead Island Riptide.