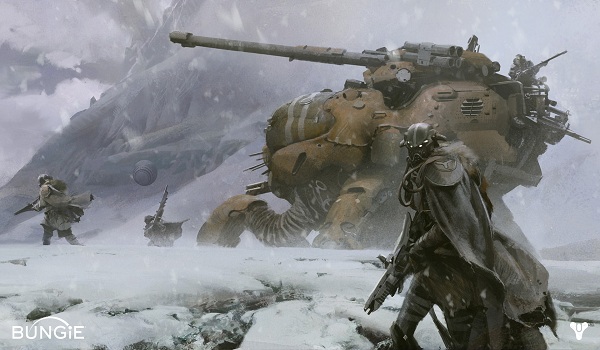 Remember that series that came out a bit more than ten years ago now? Oh what was it called? Ah yes, Halo. Halo had a deep and lasting impact on the FPS genre and as seen in the series latest entry Halo 4 (check out our thoughts here); the franchise can still stand on its own today. Bungie is what was at the core of Halo however and since Halo: Reach they've moved on to bigger and better things. What are those bigger things I hear you ask? Well, allow me to introduce you to Destiny.
Destiny is a new IP from Bungie and is the first of a planned series of game's set out by Activision's ten year contract with the developers. The game is meant to be akin to that of the "Star Wars Universe", that is internationally recognised and following a similar format. While Bungie has yet to reveal anything on the game other than the image above, a reader over at IGN handed in a document which gave some details for the game.
"Our story begins seven hundred years from now in theLastCityon Earth, in a Solar System littered with the ruins of man's Golden Age. A massive, mysterious alien ship hangs overhead like a second Moon. No one knows where it came from or what it's here for, but only that it's our protector. Meanwhile, strange, alien monsters creep in from the edge of the universe, determined to take Earth and theLastCity. We are young 'knights' tasked with defending the remains of humanity, discovering the source of these monsters and – eventually – overcoming it."
Interesting indeed. Bungie has since commented on the press release and posted a statement on their website with the above image.
"Go ahead. Take a peek. It's alright. We weren't quite ready, but we will be soon, and we can't wait to finally show you what we've really been up to.
Stick around, we haven't even started yet."
Apparently the game will be more social based than previous Bungie titles and is meant to appeal to a wide audience. With no gameplay or full reveals by the developer however, for the time being we must be content to wait on their final words which are set to be revealed "soon".