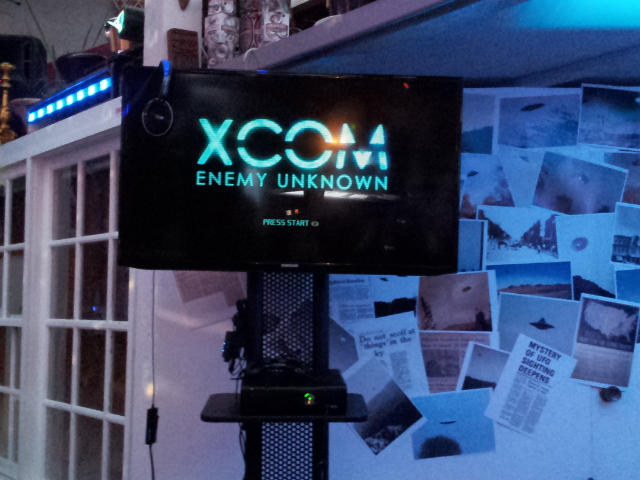 Last night 2k Games threw a launch event for XCOM: Enemy Unknown and it was totally out of this world. Kicking off in the city we were driven by shuttle to an 'undisclosed location', that happened to be in the middle of a bunch of warehouses. Usually this sort of area would be prime territory for a high level of crime, which I guess is the point, but once we got into the warehouse the awesomeness took over. Previews of the game were playable amongst collages of UFO sightings, fake body parts, and the like.
As for the game itself, it has a good story line and atmosphere, but might suffer a lack of interest from your average gamer due to the patience and tactics required. However, if you're a fan of turn-based, strategy games that need more from you than just pointing and shooting. The graphics leave something to be desired, but that was on a large TV screen on an Xbox 360, and if you're after a PC copy it will probably look better.
With some competition winners in attendance as well, 2k Games really threw a good party with some awesome themed cocktails and food.
Make sure to check out the gallery below with some of the awesome pics we snapped of the event.
XCOM: Enemy Unknown is available in Australia and New Zealand this Friday, October 12th on PC, Xbox 360 and Playstation 3.
[nggallery id=506]