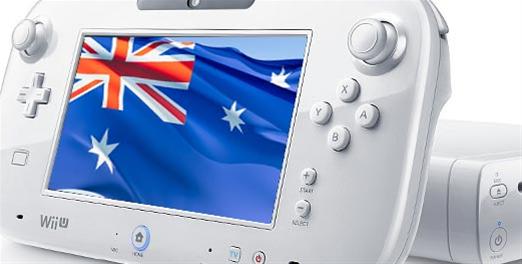 The Wii U is preparing to launch in worldwide, with Australia getting their fix at the end of November. Those in the region who can't wait will be happy to know that the new platform will be on tour – courtesy of Nintendo, enabling fans to get a sneak preview.
Here is some more information of what will be on display, as well as all of the locations involved:
The Wii U Experience Stores provide everyone the chance to try out the new Wii U GamePad controller. The stores are the perfect place to get your hands on the GamePad and discover how Wii U will change your in-home gaming experience. See the below details or check out the events page at www.nintendo.com.au/wiiu/try-it-now to see where the Wii U Experience Store will be popping up near you. With loads of pre-release Wii U titles to try, there's also the opportunity to get to grips with the latest Nintendo 3DS titles, including Pokémon and Mario games! There's lots happening at the Wii U Experience Stores so make sure you stay tuned for the details, or pop down and see for yourself!
Sydney Wii U Experience Store
Sydney Plaza – George Street Entrance
George Street
Sydney
5th November – 9th December  (5th Monday at 11am – with normal opening from then on)
Melbourne Wii U Experience Store
Fountain Gate
352 Princess Highway, Fountain Gate
Melbourne
5th November – 9th December (5th Monday at 11am – with normal opening from then on)
Perth Wii U Experience Pop Up
Perth Cultural Centre, St James Amphitheatre
5th November – 11th November
Gold Coast Wii U Experience Pop Up
Pacific Fair, Site 23 Courtyard
12th November – 17th November
Brisbane Wii U Experience Pop Up
King Georges Square, Area 2
18th November – 23rd November
Adelaide Wii U Experience Pop Up
Rundle Mall, Gawler Canopy
24th November – 29th November