So, we at Capsule have already shown you a bit of just how crazy Japan is about their games in our article about Capcom Bar, and here is another one to show just how deep their love of video games runs. Tucked away in Akihabara, on the third to fifth floor of a building where the entrance is simple an open door smooshed between two other shop fronts, is a wonderful store called Super Potato.
Super Potato is the kind of store that will make anyone that has a history with gaming think that they have found heaven on Earth. Starting with the top level, in a room that feels a little like an Internet Café (with all the snacks and drinks available for purchase too), there is a whole collection of arcade games. From those that only some will recognize, to the more popular and well-known games, this level is the sort that you can spend ages on, hopping from game to game.
The other two levels are a different kind of play ground, and absolutely perfect for all those who think that gaming has gotten too easy and are craving some of those old school games. Because, yes, it is full of old games and consoles.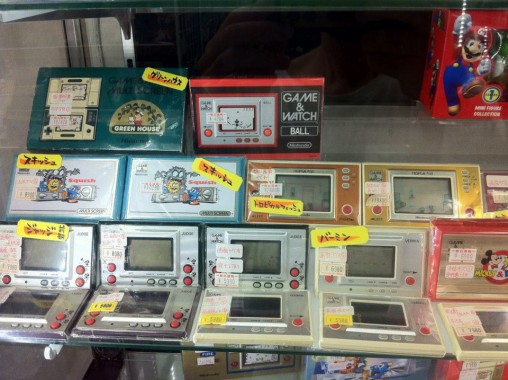 There is a huge range, from the old Game and Watch consoles, to the more recent Playstation 2. Not only are there hundreds of games, but you can also buy consoles and controllers (in case yours have given up). These are all tested, checked, cleaned, and repackaged in a way that makes them look basically new. They aren't some grimy broken cases piled up in a dump bin, they're great looking games presented in an ordered fashion, with so many of them that a lot of them are spined for easy reading.
Amongst all the games there's also some merch available for purchase, but this is by no means the main attraction of the store, and it still retains its roots very well. In fact, if you aren't a fan of old school games then this might not be the best place for you to be, and if you are then it's like all your Christmases and birthdays have come at once.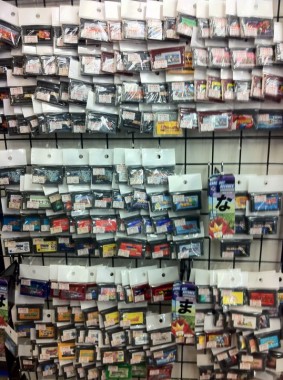 The prices are also quite cheap, unless you happen across something popular, rare and in great condition. Even then, the expensive side of the games are around $20-$30. The one downside being that the games are in Japanese. So, if it's a game that requires a lot of reading and you aren't able to read Japanese, then it might not work out too well. But there are sure to be quite a few that don't need in-depth reading for you to know how to work them, or you remember anything that is required.
Check out the gallery below for more pictures from Super Potato, or head on over to our Facebook page to look at them there. And remember to LIKE our Facebook page for the latest in gaming news and reviews!
[nggallery id=501]