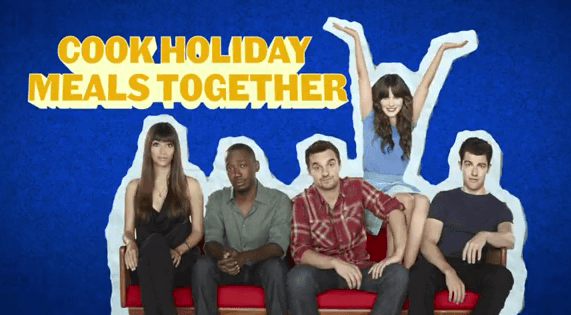 Gearing up for the New Girl Season 1 release, 20th Century Fox have released 'Roommate Advice' videos. These 30 second clips include some of the best moments of the series, such as Schmidt's 'Douchebag Jar' sayings, Jess trying to play basketball in the house, and the awesome and ridiculous Thanksgiving Turkey incident. And hey you might also earn some pretty important lessons about living with roommates.
Check out the clips below! These are just a sample of how hilarious New Girl is, if you haven't seen it already then its definitely worth picking up a copy of it when it comes out. Even if you've already seen it, why not have a New Girl marathon? Complete with brightly coloured and patterned clothes, singing, and big-ass hipster glasses.
The New Girl Season 1 DVD is coming out on October 10, 2012. For more information about it as it comes out make sure you keep tuned to Capsule Computers.
New Girl Season 1 on DVD is available to buy from October 10, and you can pre-order your copy at http://www.jbhifionline.com.au/dvd/dvd-genres/tv/new-girl-season-1/669508
Problems with your love life, roommates or job? Get New Girl's help with the Magic 8 Problem Solver at http://www.newgirlproblemsolver.com/intl/au/