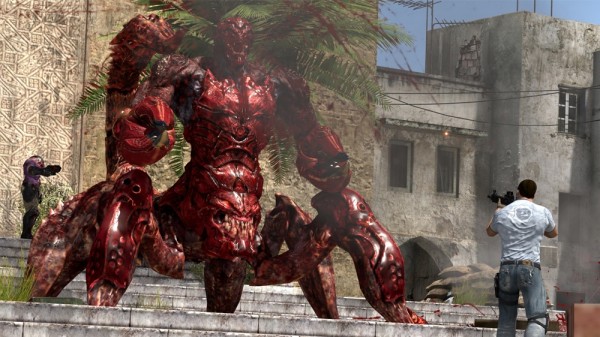 Not that long ago the newest DLC for Serious Sam 3: BFE had hit Steam for PC, but now those looking to get the same Sam on Xbox will be getting their chance today.  Serious Sam 3: BFE and Serious Sam 3: Jewel of the Nile, the DLC that had just hit Steam, are up for download on the XBLA for just 1200 MS Points each.
Serious Sam is what first-person shooter games used to be, where monsters were huge, guns were loud, and the hero had no need to cower behind a chest-high wall.  Now players can check out what Serious Sam is all about in this prequel to the original, Serious Sam: The First Encounter.
With the main game featuring 12 campaign missions including co-op for 2 to 4 players in the campaign or survival, as well as available in the DLC, which also includes even more co-op modes like Coin Co-op and Classic Co-op.  Players interested in getting Serious Sam 3: BFE and and Jewel of the Nile can find them on the XBLA or Xbox.com HERE.