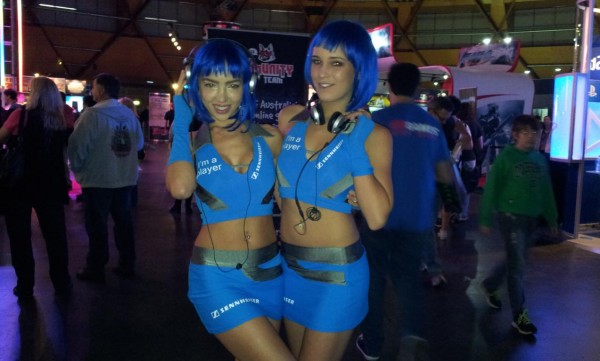 At this years EB Games Expo held in Sydney this weekend us here at Capsule Computers took our time to check out the Sennheiser promotional booth at the show. This booth was pretty cool, featured some rather cool booth babes and had some video games and headphones set up for the public to enjoy.
Whilst I was at the booth, there was a pretty cool tournament starting up featuring a racing game. If I recall correctly, participants were competing for a fairly decent pair of Sennheiser headphones. Competitions are the backbone of gaming and it is incredibly nice to see a company like Sennheiser organising a competition such as this.
Be sure to check out your local Hi Fi stores for Sennheiser products.