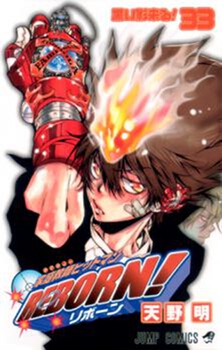 In some shocking news, it has been revealed that popular Weekly Shonen Jump manga, Katekyo Hitman Reborn! more commonly known as Reborn! will be coming to a final conclusion on November 12th where it's final chapter will be published in Weekly Shonen Jump #50 for the year of 2012.
The series recently wrapped up one of it's largest story arcs to date which tied up many of the series' loose ends. The manga itself begun back in 2004 as a gag manga until the author Akira Amano decided to shift it into a battle manga. Since then it has become one of the most popular series in the magazine and without a doubt will be sorely missed following its epic conclusion on November 12th.
What do you think of Reborn! coming to an end? Let us know your thoughts in the comments section below.
Source: Manga News 
UPDATE: Ending in November, original date was incorrect.