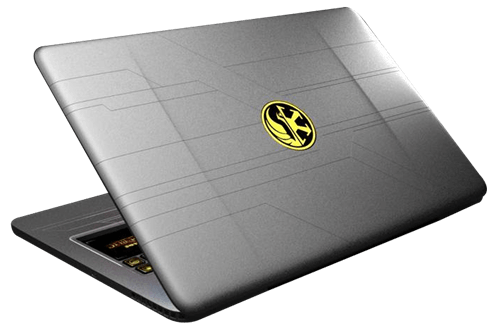 As the headline clearly states, Razer will be hosting a competition to win a one-of-a-kind in the entire world Star Wars themed Razer Blade gaming laptop valued at $15k. They are also giving away Star Wars packs including, mouses, keyboards, headphones and more to second tier winners.
On the Sweepstakes Razer had this to say:
"Star Wars provides the benchmark by which all entertainment media is measured, and the Razer Blade is the standard for true portability, power and innovation in PC gaming," says Robert 'RazerGuy' Krakoff, president of Razer USA. "The opportunity to work with LucasArts and BioWare on this fun project is a testament to our common love of great entertainment and ensuring the best possible experience for fans."
So make sure you enter at this link. I know I have. I want this laptop. May The Force be with you.