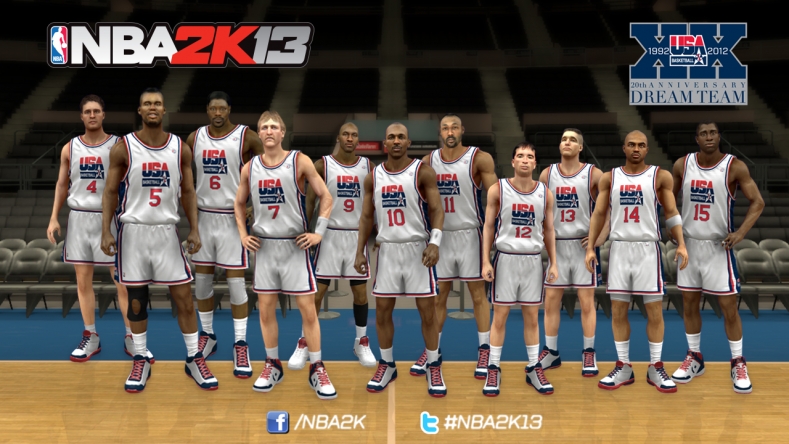 Fans of all sports games and more specifically Basketball take note as 2KSports have announced the release of NBA2K13 onto Xbox 360, PS3, PSP and Windows PC platforms. "NBA 2K13 represents the greatest year-to-year leap we have made in the franchise's history," said Greg Thomas, president of product development for 2K Sports. "Our partnership with JAY Z brought a new dynamic to the game, and really elevated it to new heights."
The guys over at 2KSports have teamed up with R&B titan JAYZ, who has taken on the role as executive producer of the new instalment in the franchise. JAYZ was in charge of choosing the titles 24 song soundtrack as well lending his artistic hand to the interactive menus, pre-game intros and much more. Players will also get to experience the new Control Stick implemented in NBA2K13, which maps dribbling and shooting to the Right stick, further adding to the realism of this Sim. Players will also get to pit the 2012 US Mens team against the famous 1992 Dream Team.

"Partnering with a great franchise such as NBA 2K13 has been a unique experience," said JAY Z. "The best basketball video game is now a premier entertainment experience." The NBA2K franchise has sold over 11 million copies and should only continue to gain popularity with the announcement of 2KEverywhere. This will allow players to stay connected to NBA2K even on the move through a new mobile app, Social Facebook game and full mobile version of NBA2K13 for iOS and Android devices.
The Wii version of the game will be available 19th October and the WiiU version coming on its launch
For more information please visit www.facebook.com/NBA2K or the 2KGames site for all their titles.