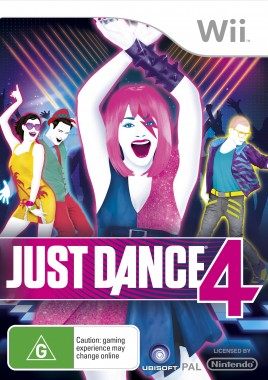 Do you like dancing? Well how would you like to put your dancing abilities to use in a video game? Oh, that sounds intriguing to you doesn't it? Introducing Just Dance 4, Ubisoft's answer to those looking for yet another game in which you well… Just Dance!
During the EB Game Expo 2012, myself and Benjamin 'LinkageAX' Webb got to get our hands and feet on Just Dance 4 and we really had a lot of fun with it. We took to Ubisoft's Just Dance 4 stage and got ready to dance our asses off to one of the songs available, we eventually decided upon a Skrillex track that a rogue child who took to the stage with us demanded it. He couldn't stop saying that he loved Skrillex.
Any ways, we got right down to it and the game is pretty simple. You hold onto the Wii remote and attempt to perform the dance moves that appear on screen. The game doesn't appear much different to previous incarnations in the Just Dance franchise other than track listing of course which features hits such as 'Wild Wild West' by Will Smith and the addictively slick 'Livin La Vida Loca' by Ricky Martin and of course the lesser known current releases like 'Call Me Maybe' and 'Super Bass'.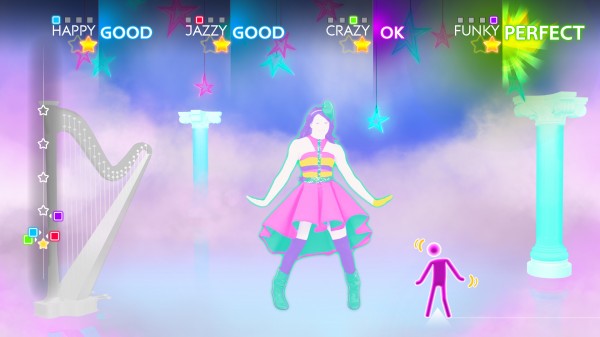 In our demo of the game we of course played the Skrillex song 'Rock n Roll'. You can see us dancing along to this dubstep track below this article. There isn't much strategy to this game other than to just have fun with it really. It doesn't seem to measure how accurate your dance moves were and seems to focus mostly on controller movement, something that is difficult to control when dancing any ways. But this game is really not about trying to get the best score or anything like that, it just about having some guilt-free silly fun. That is why these games are so popular afterall.
It's just unbridled fun and not just for the people playing, there is also enjoyment to be had for those watching (maybe you'll enjoy watching me, Ben and badass kid dancing to some Skrillex?). That is why Just Dance is such a global success and why it will most likely continue to be.
To wrap things up, Just Dance 4 doesn't do much different than the 3 games that came before it and it quite honestly doesn't even need to. The new track listing is filled with hits of yesterday and today that will excite both the youngins and the oldies. But most of all the best thing about Just Dance is right in the title, it's a game that encourages you to release your inhibitions and Just Dance.