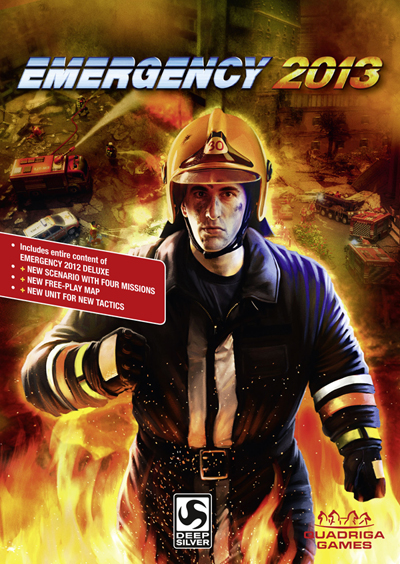 Deep Silver has put out a disaster warning, as Emergency 2013 is going to hit on November 9th! The sixth instalment in the series, Emergency 2013 is co-developed by franchise veterans Sixteen Tons Entertainment, developers of Emergency 2, 3 and 4, and Quadriga Games, developer of the most recent entrant, Emergency 2012, which Deep Silver published. Obviously, Deep Silver will be continuing their working relationship and will also be publishing Emergency 2013.
Emergency 2013 is essentially akin to a massive expansion pack, as it will require the ownership/purchase of Emergency 2012 to work. It will contain four new campaign missions, which center around the imminent destruction caused by an erupting volcano. Players will have to manage resultant forest fires, toxic gas emissions and frustrated civilians as they work towards containing the disaster. Emergency 2013 will also provide a new free-play map and a new unit.
Emergency 2013 will be released on Windows PC via two distribution platforms; digital and physical copies, the latter of which will also include the entire contents of the Emergency 2012 Deluxe edition. For more information, keep an eye on the official Deep Silver 'Emergency website.