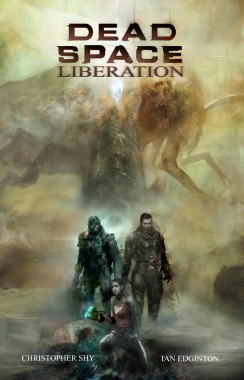 Dead Space 3 is attracting a lot of attention as of late, but as far as a plot goes, the game is still looking solid. To get fans ready, EA's Visceral Games and Titan Books are set to publish a graphic novel by the name of Dead Space: Liberation, giving a bit more information on the narrative that will follow in Dead Space 3 and who exactly you will be partnered with.

Written by long-time science fiction comic book author Ian Edginton and illustrated by popular artist, Christopher Shy, this graphic novel sets up the story of co-op character John Carver in Dead Space 3, the highly-anticipated video game launching February 7, 2013. In addition to this new graphic novel, fans can also look forward to The Art of Dead Space, a new art book featuring more than 300 lavish images, concept sketches and commentary from artists.
Sounds like some solid releases for fans of the franchise. Yes, I'm concerned about the more open world, but as I stated, the story is looking interesting and hopefully, scary. Look for Liberation – and that art book to be hitting shelves soon.