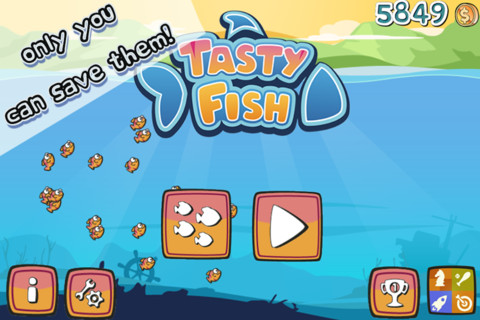 For a super limited amount of time the addictive and super fun Tasty Fish is available for FREE!
Tasty Fish is a tap-n-play survival arcade game where you have to keep your school of fish alive for as long as possible, dodging sharks, crabs and fishing boats. It isn't easy being a school of fish in the big, bad sea and you have to try and keep the poor innocent fish safe.
You can also unlock exotic fish that have special skills like sucking nearby bubbles or puffing up to scare away sharks. With global leaderboards, Tasty Fish is a fight to stay on top and beat all your friends (and strangers).
Tasty Fish is available for FREE, but it will soon become a paid app so get in as soon as you can to grab this fun, cute game!
Tasty Fish is available on the iPhone, iTouch and iPad – Grab it HERE