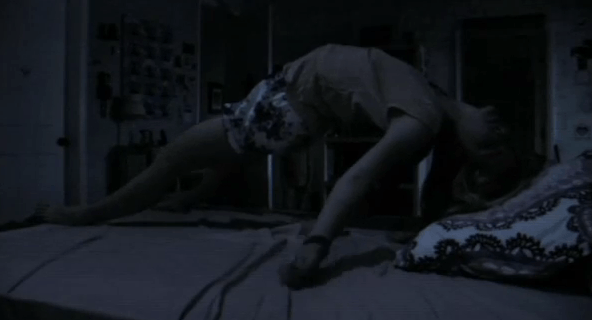 Paranormal Activity 4 is set for release in a few short days, and for those of you who haven't caught the first three movies, then Paranormal Pictures have released a video just for you.
Even if you have seen the first three movies of the series, it's a great way to remind yourself of what's happened so far. Plus, there's some new footage of the new film thrown in there for good measure. Looks like Hunter will be playing a part in the new film, not just the demon getting bored and deciding to mess with the neighbours. At least that's good news.
So, will Paranormal Activity 4 have as much flickery-light, and flying kitchen items as the previous three movies? Well, let's hope so. There's nothing like good old crazy poltergeist mischief.
There's also a few short clips from the film. The first is accurately entitled 'Running through the house'
And the second, 'Levitate'
Check out the new History Recap featurette below!
Paranormal Activity 4 is being released in cinemas on October 18, 2012. Keep an eye out on the site for a review, as well as other movie, gaming and TV news.