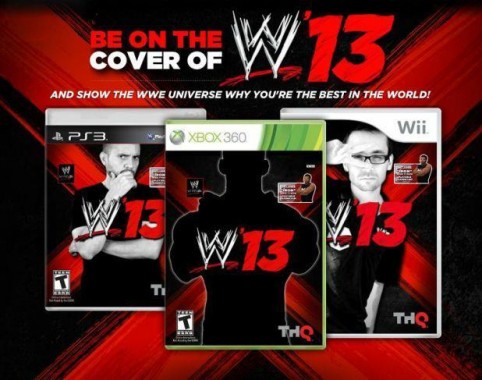 Have you ever wanted to be on the cover of your own game. Well, now you sorta can with WWE Games new "BE ON THE COVER" Facebook app. All you have to do is simply upload a photo, do a little bit of doctoring, and share your creation with the world.
Instructions are as follows:

Step 1: Import a photo from a personal Facebook gallery or take an instant photo using a webcam.
Step 2: Position the photo in the provided frame, which includes the WWE '13 logo.
Step 3: Edit the image as desired using eraser and brush tools.
Step 4: Select a platform preference – Xbox 360, PlayStation 3 system or Wii
Step 5: Choose how to show off the created cover artwork:
Share the image with friends on Facebook
Create a unique Facebook timeline cover photo and profile photo
Save and print the image file – then insert into a WWE '13 game cover for a whole new look
An interesting little promotion to hold all of you WWE fans over until WWE '13 hits stores. Just go to http://facebook.com/wwegames to get your cover on now.