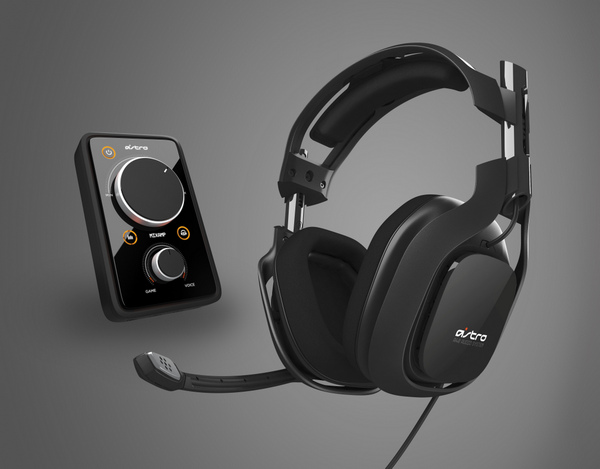 Astro announces a major update for the original two products of their premium gaming accessory line. The Astro A40 Pro Gaming Headset has received new re-tuned drivers and enclosures to improve the accuracy, the low end response, and the distortion at high volumes. In addition, the Quick Disconnect Cabling system has been modified to accommodate a variety of cable types and length and the cable now plugs straight into the headset.
The MixAmp Pro has also been updated to shrink the physical size of the unit, making it easier to transport and two new ports have been added. A more reliable 3.5mm optical port is replacing the old TOSlink optical port and a new Stream Out plug that allows game sound and incoming/outgoing voice chat to be outputted on one cable. This makes the now popular live streaming even easier. In addition, the Audio Profile features available on the A50 system is now available for the MixAmp Pro.
All previous features are still intact and the price is still $249.99 USD. Astro Gaming products and the 2013 editions of the A40 system is how available at Best Buys and select Gamestops in the US, at EB Games and JB Hifi in Australia, and in November Canadians will be able to purchase them at EB Games, Best Buy, Fnac, and Micromania.