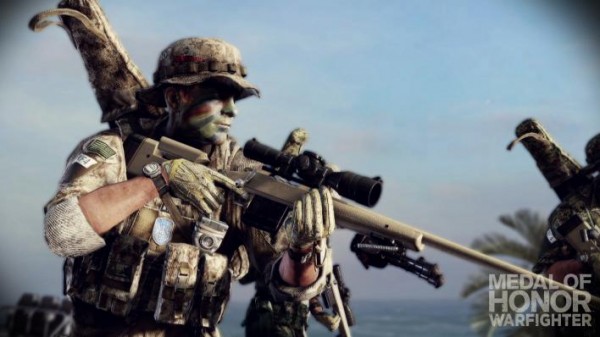 Sony Pictures and EA Games have recently revealed that they will be working together to fund a few war veteran organisations. The project that will be leading the cause of this 1 million dollar plus donation is the Zero Dark Thirty project. Sony Pictures will be releasing a film by this name and EA will be releasing a map pack for the upcoming Medal of Honor: Warfighter called the  Zero Dark Thirty Map Pack.
On the collaboration, the films writer-producer had this to say –
"Working with Project HONOR is a meaningful way for us to continue our support for combat veterans throughout the armed services," said Mark Boal, writer-producer of Zero Dark Thirty. "We are thrilled to be a part of this effort, and we're humbled that EA is stepping up to the plate with such a significant contribution."
The map pack will be releasing on December 17 for $15.90AUD on the Xbox 360 and PC. On the DLC, EA spoke thus –
"Medal of Honor Warfighter is inspired by real world events, real operations, and real warriors," said Peter Moore, Chief Operating Officer at EA. "We've teamed up with Sony Pictures Entertainment to give back to the Special Operations community in honor of the sacrifices they and their families have made for their country and to connect people to the story of the greatest manhunt our world has seen."
Zero Dark Thirty follows the tale of military officers as they track down the infamous Osama Bin Laden. The film is directed by Kathryn Bigelow and is written and produced by Mark Boal. The film launches on December 19.