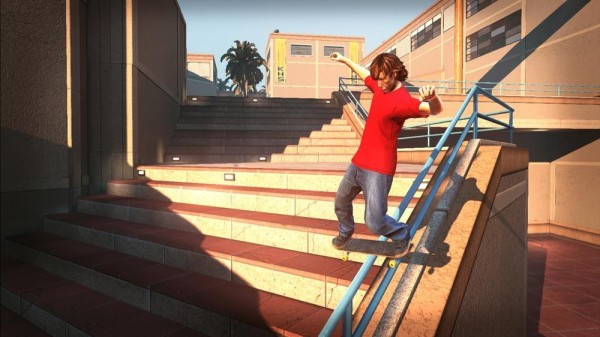 Not too long ago, Tony Hawk's Pro Skater HD hit the Xbox Live Arcade and the PSN, bringing back the well known skating franchise to consoles. Today, PC owners who want a bit of a nostalgia trip can get their own Hawk, as the game has arrived onto steam for $9.99.
Unfortunately, there isn't online or offline multiplayer, but fans can still get their fix with the four single player modes and the addition of PROJectives (brand new objectives for those that complete the traditional ones). The 'Tony Hawk's Pro Skater 3 HD Revert Pack' will arrive as downloadable content soon after release ($4.99), which includes three levels from THPS3, the inclusion of the Revert move, new pros, and more.
You can see the specs down below, or check out the listing on Steam here.
Minimum System Requirements for Tony Hawk's Pro Skater HD for PC:
Microsoft® Windows®-compatible computer system including the following:
Software:
•             OS: Microsoft Windows® XP, Windows Vista® or Windows® 7
•             DirectX® version: 9.0c (included)
Hardware:
•             CPU: Intel® Core™2 CPU 6600 @ 2.40GHz (2 CPUs) -or- AMD® Athlon™ II X2 250
•             GPU: 256 MB NVIDIA® GeForce™ 8600 GTS -or- 256 MB ATI® Radeon™ HD 3650 -or- equivalent graphic card*
•             Sound Card: DirectX 9.0c-compliant true 16-bit sound card
•             RAM: 2 GB (Vista/Win 7)
•             Hard Disk: 1.8 GB of free hard drive space
•             Input Devices: Keyboard or DirectInput compatible gamepads or joysticks
*Motherboard integrated video chipsets are not supported.