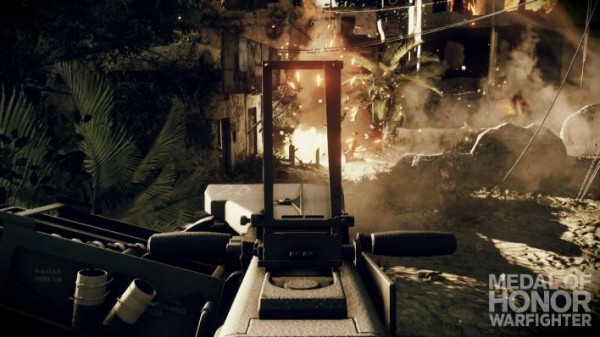 Medal of Honor: Warfighter, EA's latest shooter game, was playable at this years TGS with a short mission from the single player campaign mode. Over here at Capsule Computers we were given a chance to give it a whack, and see how it played.
Medal of Honor's latest installment has a very heavy emphasis on realism, featuring a whole lot of different countries' soldiers, expect a lot of the campaigns to reflect actual international occurrences (to what degree do they realistically reflect how they went down, I'm not too sure about).
The firefight that the preview plunged us into was based on a conflict in the Philippines where you and a team of operatives have to infiltrate an area and take control of it. The game works quite smoothly and there is that great movement that EA love to improve with their shooter games. You also get a chance to have a go at a mini-gun and tear up a city square, blowing up things and watching as you destroy the environment, and of course shoot up some enemies.
All in all, it was a fun little mission and bodes well for the rest of the game. Medal of Honor: Warfighter comes out on PC, Xbox 360, Playstation 3 and Wii U on October 23. Keep tuned to Capsule Computers for more information about Medal of Honor: Warfighter as it comes out.
Make sure to check out the rest of our TGS 2012 coverage HERE!