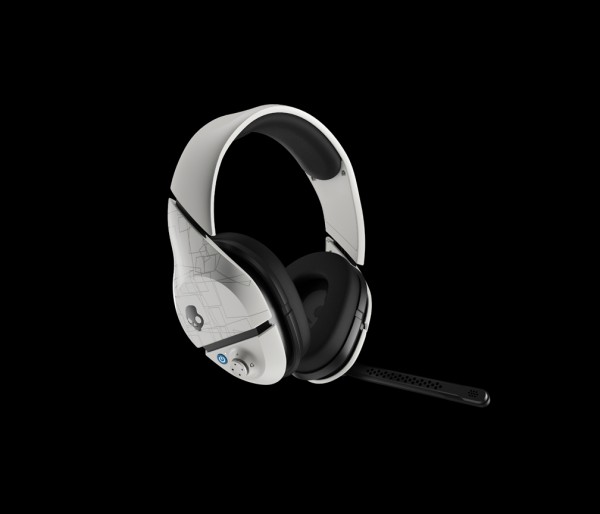 Skullcandy announced their new line of headsets today with the tag line Never Retreat, Never Surrender. "The authenticity and attitude of the Skullcandy brand is the driving force behind our gaming mantra, "Never Retreat, Never Surrender," and is the inspiration for our new series of gaming headsets.  All three products were also designed and developed cooperatively with our premium gaming headset market leader, ASTRO Gaming," said Jeremy Andrus, CEO of Skullcandy.
The SLYR is the first headset in the lineup. Released recently, the black headset is a stereo gaming headset with compatibility for Xbox 360, Playstation 3, WiiU, PC, and mobile devices. The headset features a stashable boom mike, a GMX in line mixer with volume and audio balance controls, and EQ3 equalizer modes for extra bass, precision, gaming, movies, and music. Blue and white versions of the SLYR will hit the shelves soon at the same $79.99 price point.
The Skullcandy PLYR2 is the lower end model of their two new wireless headsets. It has the same set of features as the SLYR but provides a pivoting boom mic, and 2.4Ghz wireless technology. The PLYR2 is available in black/yellow, teal/navy, and white is priced at $129.99 and will be available for the 2012 holiday season.
PLYR1 is headlining Skullcandy's gaming headset line. PLYR1 takes the same 2.4Ghz technology, microphone, and equalizer modes as it's smaller brother and ups the game with full Dolby Pro Logic IIx 7.1 surround sound. The PLYR1 comes in black or white and is priced at $179.99. The headset will available for purchase in early 2013.