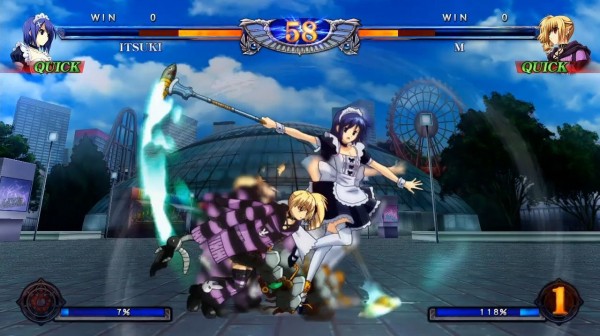 It has been quite some time since 7sixty Games has said anything about their anime-styled fighting game Phantom Breaker. In fact, the game was originally meant to be released back in July after it was already delayed at one point to fix bugs and since that date has already passed, gamers have been in the dark about Phantom Breaker's potential release.
Well, despite the silence of the company, potential purchasers can still set their money aside because 7sixty posted the following update for the game's status on their Facebook page yesterday:
We're hot off the heels of a Phantom Breaker status meeting. We've been working with Microsoft as quickly as we can to get everything on the business end squared away for launch. The process is moving forward, but it hasn't been moving along as quickly as we thought it would be over the past week.

Things tend to slow down when big shows are on the horizon (anyone going to be at PAX by chance?) so we should be moving forward again after the holiday weekend.

As we said in the comments late last week there are still some giveaways planned for launch which includes one last Eightarc stick! Not only that, but some of us here will be jumping online to join you in some matches via Xbox Live.

Thanks to all the fans that have stuck with us through this. It's great to see people so supportive of the game, even through the snags we've hit along the way.
This is great news for those who have been keeping an eye on Phantom Breaker as this means that the title is still going to be released at some point in the future, though when exactly is currently unknown. Those of you wanting to learn a little bit more about the game now that it is still on the way can find our preview of the title here.